Ronda Rousey: Biography, Career, NetWorth 2021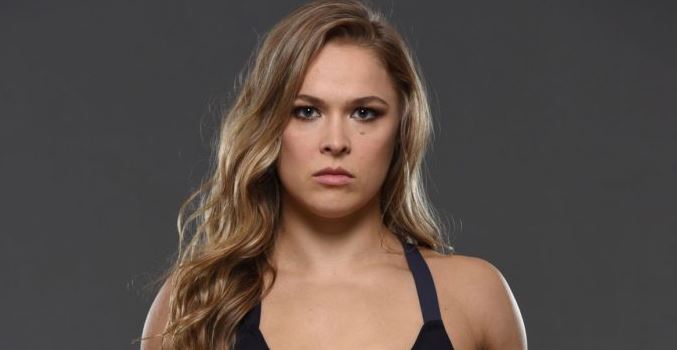 Introduction
Ronda Rousey (born 1st February 1987) is a popular UFC superstar and WWE superstar famous for being the 1st female UFC champion. She kept the record of going undefeated for about 5 years on UFC and becoming the first-ever UFC Bantamweight Champion. Rousey became one of the greatest names in Mixed Martial Arts and also made UFC the global sports and attraction that it is now. She kept the name Ronda Rousey Rowdy giving tribute to her favorite wrestler Roddy Rowdy Piper. Rousey was very shy when she was young and used to love cartoons. She was a massive fan of Pokemon and had even created her own Pokemon Forum to chat with other Pokemon lovers when she was young. For the longest period of time, she has been regarded as the no 1 female athlete in the world. Due to her talent and popularity, she has amassed over 14 million social media followers.
Biography
Ronda Rousey's birthplace is Riverside California. She was born to Ron Rousey and AnnMaria De Mars. Her mother was a world-renowned Judoka Player and her father Ron was a soldier. Ronda's childhood was very struggling when his father committed suicide when he got into an accident and became disabled. Ronda was very close to her father so it affected her deeply and she even went into depression. She was always angry which made her studies hamper as she was unable to focus. Her mother finally decided to teach her Judo to let her vent her anger and frustrations. At first, Ronda was taught by her own mother who made her train really hard. Ronda's hard work started to show colors as she became the youngest female to be selected for Olympics in Mixed Martial Arts. Hence Ronda had to drop out of college as she could not let studies affect her dream. Later she got her own GED and completed her high school studies.
Career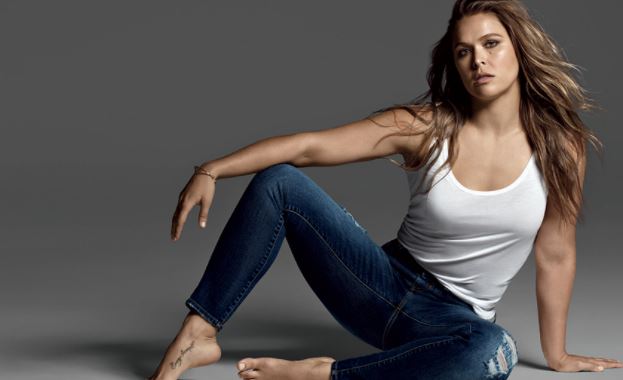 Despite appearing at the 2004 Olympics, Ronda was not successful to win any medals however the same year she participated in World Junior Judo Championship and won the gold medal. The same year she again won the gold medal in Pan American Judo Championships. After starting making her name quietly on the junior mixed martial art, Ronda went on to win lots of competitions such as the Birmingham World Cup in 2006 and also defended her championship in Pan American Judo Championships.

However it was not her most successful year as in 2007, she was not only defending Pan American Judo Champion but also won the gold medal on 2007 Pan American Games. She became the top three female in judoka and mixed martial artist in the world. Not only that during the year-end Ronda won the silver medal in World Judo Championships. Ronda also won a bronze medal in 2008 after qualifying through the repechage bracket despite losing in the quarter-finals and became the first US woman to win a medal in Olympics. After winning the bronze medal she retired from boxing and became a bartender however her passion for combat sports was still around so she decided to pursue MMA and joined Glendale Fighting Club. Due to her Judo background, she was very good at grappling and submission, and in her debut match, she won the match in 10 seconds from armbar submission.
Ronda Rousey's amateur career finished 3-0 with a win by submission all within around and even on her professional debut in 2011 she finished Ediane Gomes within 24 seconds with her trademark armbar submission. It was the same result in her Strikeforce debut with a win in the first round with armbar submission as well. Rousey became the no 1 contender and challenged then bantamweight champion Misha Tate and again defeated her in the first round via submission to become the Strikeforce champion. Rousey made her UFC debut in 2014 when she finished Alexis Davis in just 16 seconds. Rousey kept the UFC title for four years winning six of her titled defense. She also kept a record of ending the fight's fastest average time of just 3 minutes in the first round.
Finally in 2015 Ronda lost her title against Holly Holm in just round two by a head kick knockout. Rousey never expected a loss and it came as a shock for her. She has later revealed contemplating committing suicide due to her loss and embarrassment facing the media and her associates. She returned to the ring in 2016 against defending champion Amanda Nunez however she lost by KO in the first round. Rousey announced her retirement and went on to WWE for the next chapter of her career. In July 2018, Ronda Rousey was inducted into the UFC Hall of Fame.
Marital Status
Ronda Rousey is currently married to fellow UFC fighter Travis Browne. She started dating him in 2015 and two years later they got married in 2017. Before Travis, Ronda was dating Brendan Schaub which ended lots of controversies and back and forth arguments among them. Ronda Rousey recently gave birth to her daughter and named her a unique name La'akea Makalapuaokalanipō Browne.
Net Worth
Ronda Rousey is a popular athlete, Judoka Champion, UFC Champion, and WWE champion. She has earned her name from mixed martial artists and has helped promote UFC and mainly female athletes all over the world. She is the longest undefeated female UFC champion and has earned a large sum of money and income from her career as an MMA Fighter. Rousey also has her own brand of fitness and training and has endorsements and brands as well. Currently, Rousey has a net worth of $13 million as of 2o21.
Interesting Facts
Ronda Rousey previously dated multiple UFC fighters including Brendan Schubab.
She is the first ever women signing for UFC.
Ronda has a record of finishing her fight in 2 minutes 59 seconds in an average.
Currently Rousey is married to Tommy Browne.