Deontay Wilder Bio 2021: Age, Career, Net Worth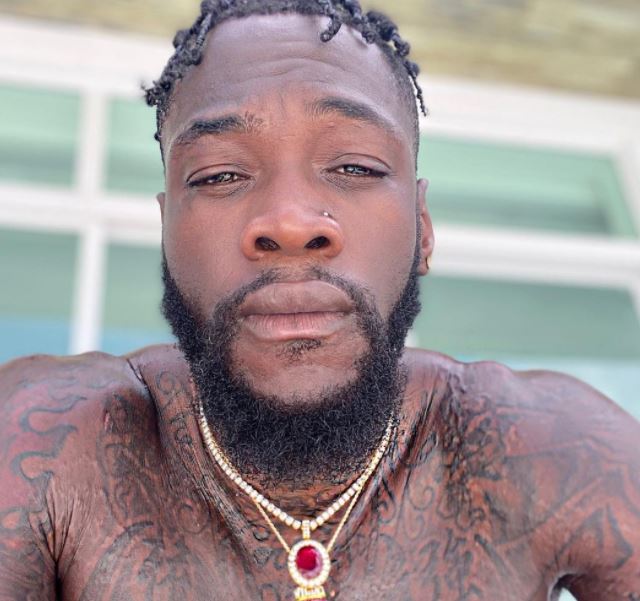 Introduction
Deontay Wilder (born 22 October 1985) is a popular boxer famous for his undefeated streak of above 40 matches and winning all those matches via Knock out. Wilder's nickname is Bronze Bomber due to his amazing power on his right hand that has the capability of knockout at any point of the boxing match. Not only that Wilder also won the bronze medal in the 2008 Olympics after just a few months of training. Wilder was the longest-running WBC Champion holding the belt for over 3 years after first winning it in 2015. However, he lost his belt against his arch-nemesis Tyson Fury who is the only boxer he is unable to defeat. The last match between Wilder and Fury ended up with Wilder getting knocked out at 11 rounds in the 12 round match. Despite the loss, Wilder is still considered one of the biggest boxers in the last decade.
Biography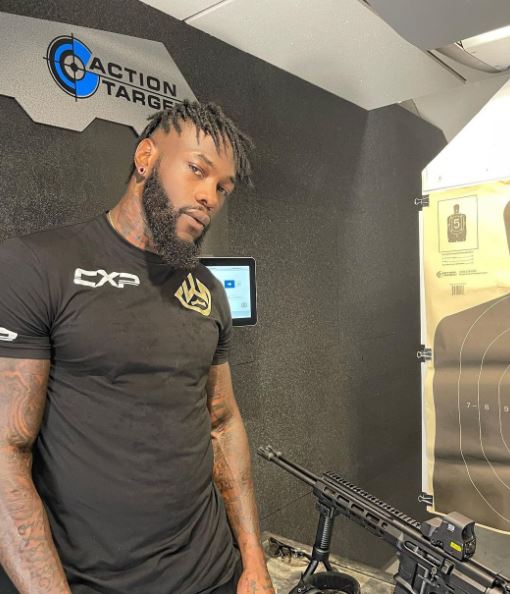 Deontay Wilder was born in Tuscaloosa, Alabama, USA. Growing up his childhood was really tough however Wilder has not shared much about his early days. He was very fond of sports and was really talented in both basketball and football. However, when he was just 20 years old he was already married with a daughter who had a congenital disease. This forced Wilder to focus his career on boxing as a lucrative source of earning money to provide medical facilities for his daughter. Regarding education, there is not much information on where he attended his local school however he did graduate from Tuscaloosa Central High School. Before joining boxing, Wilder did plenty of jobs to provide for his family including working in Green Beverage Company as a driver. However, he was provided an opportunity to earn more money quickly from boxing. At first, he was hesitant but later he wanted to complete and eventually joined boxing as the path of his career.
Career
Deontay Wilder's boxing career started when he joined Sky Boxing Gym in 2005 under the coaching of veteran coach Jay Deas. He had some tough competitions but nothing meaningful came till 2007 where he entered the National Golden Globe competition. Wilder won the tournament by defeating the champion Isiah Thomas which started to catapult his reputation even more. The same year Wilder was regarded as the hottest property on boxing when he won US Amateur Boxing Championship. Wilder also qualified for the Olympic games after beating Quinton Graves in the trials match.
During the 2008 Olympics Wilder had an impressive tournament becoming third after beating Mohammed Aroujoi and Touilbini but eventually lost to Italian Clement Russo in the semifinals completing his amateur boxing record of 30-5. The next year Wilder finally made his professional boxing debut knocking out Ethan Cox in the second round. Wilder went on to have a knockout spree till 2012 knockout out 25 boxers and most of them within the fifth round which was considered unbelievable at the time. In the same year, Wilder won his first-ever boxing title defeating Kelvin Prince. Wilder knocked out former champion Harrison in 2013 which led to Harrison's retirement.
Wilder became the no 1 contender for the WBC champion in 2015 where he faced then defending champion Bermane Stiverne. Wilder became the unanimous champion after 12 rounds of grueling battles. Wilder first faced Tyson Fury on December 1 2018 for the unification of the belt however the match ended in a disappointing draw which led to the rematch between them in February 2020. Wilder lost the match for the first time after becoming champion in the seventh round based on TKO. Wilder was unhappy his team threw in towel and fired his coach immediately after the match.
Maritial Status
Wilder is currently engaged to model Telli Swift and has 8 Children. His first daughter with ex-girlfriend Helen had a spinal disease that led him to pursue a career as a boxer.
Net Worth
Deontay Wilder is a popular boxer and former WBC champion who held the title for more than 3 years. He has earned a lot of income, assets, and properties from his career as a boxer. Not only that Wilder has also endorsements from various brands and also various sponsorships. He won almost 50 million from Tyson Fury Trilogy alone. Wilder also has his own gym brand and also boxing gloves and accessories as well. Currently, Deontay Wilder has a net worth of approximately $30 million as of 2021.
Trivia
Deontay Wilder wanted to become professional basketball player.
Wilder eldest daughter has spinal related disease.
He has 8 children from various girlfriends.
Deontay Wilder accused his coach of spiking his water during his loss agianst Fury on the first fight.