Frank Lampard Bio 2021: Age, Career, Titles, Net Worth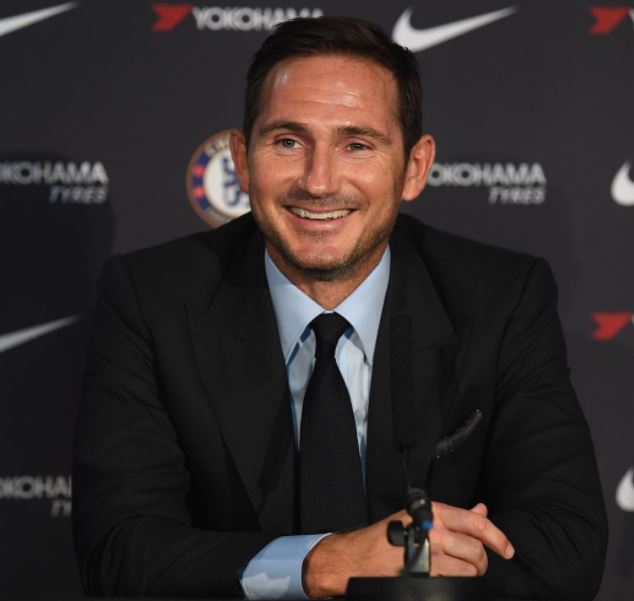 Introduction
Frank Lampard was born on June 20, 1978. He is one of the legendary footballers from England and has played for premier league side Chelsea. Lampard is considered one of the best attacking midfielders of his generation. He became the leading goal scorer ever for Chelsea and is one of the highest goalscoring midfielders in the Premier League. Lampard also managed Chelsea for over 1 season but eventually had to relieve of his duties due to lack of form and the club sitting in 8th position. However, Lampard still got the massive base of setting up youth with world-class players as Chelsea won the Champions League under new manager Thomas Tuchel. Before managing Chelsea, Lampard was the manager of Derby County and took them to the playoffs final. Currently, he is taking a sabbatical from the game but is the leading candidate to take over premier club Norwich city.
Biography
Frank Lampard was born in Romford, London England. He was born to Frank Lampard Senior and Patricia Harris. His father Frank Lampard Sr was also a professional footballer for West Ham United. Regarding siblings, he was the younger child having two elder sisters named Natalie and Charlie. While he was playing for Chelsea in 2008 his mother died of Pneumania. Only a couple of days later of his mother's death, Lampard scored the winning penalty against Liverpool to send Chelsea to Champions League Final. He dedicated his goal to his mother. Growing up Lampard was very passionate about football so he started playing for West Ham academy. His uncle Harry Redknapp was the manager of West Ham and faced heavy criticism for bringing Lampard to the first team. However, Harry stated in the press conference that Lampard would become one of the greatest players in the world. Regarding education, Lampard graduated from Brentwood School when he was just 17 years old. Frank is regarded as one of the most educated and knowledgeable people in the world.
Career
Frank Lampard started his career as a youth team product in 1994 in West Ham Academy. During the time his uncle Harry Redknapp was the manager which brought him lots of criticism for favoring his own relative instead of other talented youngsters. Despite signing the contract with West Ham Academy he was sent on loan to the second division at Swansea City. Lampard only played nine matches for Swansea before making his debut for West Ham against Arsenal in 1996. However, he sustained an injury in his first season despite the promising start so could not continue for the season.
However, Frank's next season started brilliantly as he scored the winning goal and also scored a hattrick in the cup games. The `1998 season was also good for Lampard as he scored over 10 goals in the league as he assisted West Ham to qualify for the Intertoto Cup. Lampard scored in the semi-final and final in the Intertoto cup to crown West Ham their first-ever European Cup. Next season Lampard was at brilliant best despite West Ham having a really poor season. However, his good season did not go unnoticed as Lampard moved to Chelsea for 11 million.
Frank Lampard moved to Chelsea in the 2001 season and made his Chelsea debut on August 19, 2001, against Newcastle United. Lampard was named in PFA Team of the year and also got selected as FWA Player of the year award. His season was remarkable and after the appointment of Jose Mourinho, Frank Lampard became the best midfielder in the Premier League. During the 2004/5 season, Lampard scored 20 goals consecutively to win Chelsea the Premier League title back to back after 50 years.
Frank Lampard also led Chelsea to UEFA Champions League Glory in 2012 as he captained Chelsea against Bayern Munich when the club actual captain John Terry was suspended in the semi-finals against Barcelona. Lampard became Chelsea's Top Scorer in 2013 when he scored double against Aston Villa. Frank also had a brief stint with New York City and also a season with Manchester City.
Frank Lampard retired from club competition in 2016 after a very successful football career and started his coaching career at Derby County and also in Chelsea.
Marital Status
Frank Lampard is currently married to former TV host and producer Christian Bleakley. He recently became a father to the newborn daughter Patricia Charlotte. Before Christian, he dated Spanish model Elen Rives, however, got separated after some period of time. Frank has two daughters with Elen named Isla and Luna. Lampard has his name mentioned with lots of models, actresses, or TV hosts but nothing was ever proved concretely.
Net Worth
Frank Lampard is the legendary household name for England National Team and most importantly Chelsea Football club. He is considered one of the best ever midfielders to grace the premier league and football in general. Lampard is the highest-scoring midfielder in the premier league era. Lampard has guided Chelsea to multiple Premier League titles, FA Cups, UEFA Champions League, and UEFA Europa League. Currently, Frank Lampard has a net worth of approximately $90 million as of 2021.
Trivia
Frank Lampard was the product of WestHam academy.
Many veterans and football pundits predicted Frank Lampard would flop in Chelsea.
Frank Lampard had an unfortunate record in World Cup for not scoring despite having most shots than any other player.
His disallowed Goal vs Germany was the catalyst for FIFA to implement Goal Line Technology in the future.
Frank Lampard has a net worht of approximately $90 million as of 2021.