Kobe Bryant Bio 2021: Age, Career, Death, Net Worth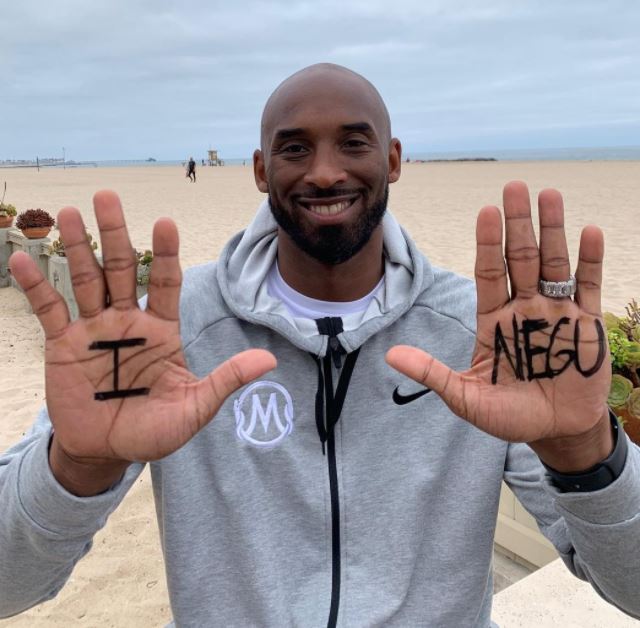 Introduction
Kobe Bryant (born 23 August 1978) was one of the best basketball players and legend of the game. He was so devastatingly fast and could score anytime that he was given a unique nickname of Black Mamba. Bryant played the position of shooting guard who was very fast in transition and counterattack. Kobe was really talented in basketball from his childhood as he used to train with his father who was also a professional basketball player as well. Kobe was also a one-man team as he was very dedicated and professional towards LA Lakers whom he played his entire career. He was 18 times all-star and also was 5 times NBA Champion. In January 2020, his death shook the entire country and sports fans all around the world. Kobe was involved in a helicopter crash in Calabasas and was declared dead along with his 13-year-old daughter and six friends who were traveling together. There were many tributes and honors for Mamba as the All-Star MVP tournament was renamed after him for his contribution to the sports.
Biography
Kobe Bryant was born in Philadelphia, Pennsylvania. His father's name was Joe Bryant and his mother's name was Pamela Cox Bryant. Regarding siblings, he was the youngest child and has two elder sisters named Sharia and Shaya. Kobe was a religious sports fan and watched soccer and basketball every single day. He was a massive fan of AC Milan and the Los Angeles Lakers. Kobe was very good at both sports and used to play every day but since his father was a retired basketball player he decided to focus his career on basketball. After living for some part of his life in Italy Kobe and his family returned to Philadelphia. Regarding education, Kobe got admission to Bala Cynwyd Middle School. After completing his school-level education, Kobe went to Lower Merion High School.
Career
Kobe Bryant started his basketball career when he was in his high school Lower Merion High School and was immediately selected for the state basketball team. He was such an influence on the high school team that they won their first state championship after 50 years. After the 1995 successful season, it was highly reported that Kobe Bryant will go into the pros and will be available on the draft. He was drafted by the Charlotte Hornets of the NBA in 1996 but went as a traded player to Los Angeles Lakers. Kobe made the world record of becoming the youngest player to play in the NBA. He signed a contract worth over a 3 million dollar contract with LA Lakers at the time.
The next season of 1997-98 was even better than the first, as Kobe Bryant won the NBA Player of the year. He had an average of 15.4 points for the season which was double the average point tally that he held for the previous season. The same year he also won the Slam Dunk Contest and made another world record of the youngest player to hold the record. Kobe Bryant started to make his own feeding as one of the best shooting guards in the game. However, the best part of Kobe Bryant's career was still about to begin as he found the perfect coach in Phil Jackson. Kobe started to make featured on All-Stars, All-Defensive and All NBA teams as LA Lakers went on to win three successive titles in a row from 2000 to 2002.
After winning three NBA titles in a row, Kobe and his LA Lakers were left very disappointed as they lost to San Antonio Spurs and were unable to reach the final of the NBA. The next season his season began with injury but later lead the team to win the Pacific Division title becoming the best player in the tournament at the time. However, disappointment was starting to happen for Bryant and his LA Lakers team lost the playoffs for the first time under Rudy Tomjanovich who eventually was released of his duties in the aftermath. The next season, Phil Jackson was reappointed and the team's two best players Kobe Bryant and Shaquel O' Neil buried their differences to become the ultimate combo along with other stars in LA Lakers. Kobe added more records on his tally as he scored career-high 81 points in one match against Toronto Raptors.
In 2009, Kobe Bryant earned his first NBA final VIP Trophy after he again guided LA Lakers to another NBA championship. He also became the NBA Finals MVP award as LA Lakers won the NBA championship again in 2010 as well. Kobe Bryant enjoyed lots of success in his career and after the 2013 season, he returned to LA Lakers for another record of 20 successive seasons and also became the oldest player to score 60 points in a season.

At the end of the season, Kobe Bryant announced their retirement from sports through his poem "Dear Basketball". He led the vote for All-star beating Stephen Curry with 1.9 million votes.
Marital Status and Children
Kobe Bryant was married to Vanessa Laine and also had four daughters named Natalia, Bianka, Gianna, and Capri. Bryant was engaged to Vanessa when she was just 17 and married when she was only 21. It caused friction in the relationship with his parents and sisters however after the birth of his daughter they started becoming close again. Kobe and Vanessa were on the verge of divorce but later called it off. He was also accused of rape by a hotel employee which damaged his reputation but when the accuser did not appear before the court the case was dismissed.
Death
In 2020, Kobe Bryant and his 13 years old daughter Natalia died in a helicopter crash when the helicopter became uncontrollable due to fog and hit a mountain.
Net Worth
Kobe Bryant is still regarded as one of the best if not the best basketball player in the world. He became the youngest basketball player to ever take part in NBA. He had a salary of approximately $25 million and also had several endorsements as well such as Nike, Lenovo, Turkish Airlines, and many more. Kobe has also written his own book The Mamba Mentality and also has his own brand The Kobe Bryant Foundation which supports local athletes and upcoming basketball stars. Currently, Kobe Bryant has a net worth of approximately 600 million as of 2021.
Interesting Facts
Kobe Bryant became the youngest player to be drafted by the NBA.
His uncle was a professional basketball player who motivated him to play the game.
Bryant was accused of rape by a hotel worker which hamred his reputation and he lost his endorsements.
Kobe Bryant died of helicopter crash along with his 13 year old daughter.
Bryant has a net worth of approximately $600 million as of 2021.