Roman Reigns Bio 2021: Age, Career, Net Worth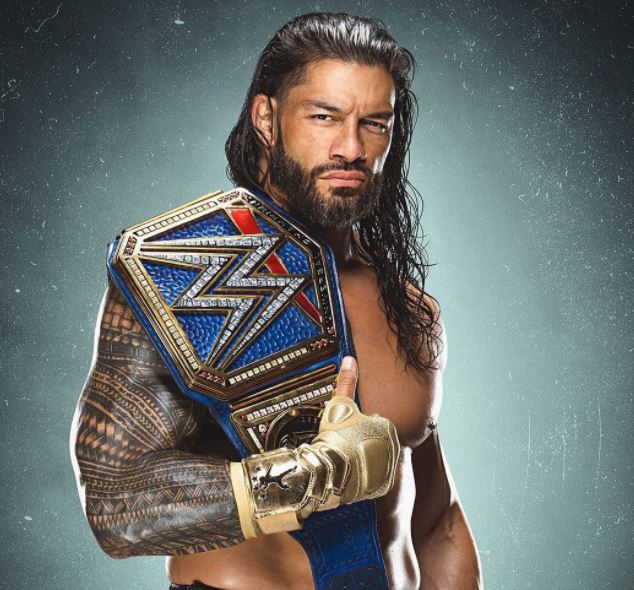 Introduction
Roman Reigns a.k.a Joe Anoa (born on 25 May 1985) is a popular Pro Wrestler and current World Wrestling Entertainment Universal Champion. He was previously a popular college football player and also participated in an Amateur wrestling competition in his college. He even went on to play Canadian Football League and was selected for the national team for a brief period before retiring in 2008 due to Leukemia. Before that, he also competed for a brief time in NFL with Minnesota Vikings and Jackson Jaguars before making his WWE debut as a member of a Shield with Seth Rollins and Dean Ambrose. Roman Reigns became one of the popular WWE stars within 6 months of the debut and despite breaking off with Shield, he still holder the superstardom on his singles career.
Biography
Roman Reigns was born in Pensacola, Florida. His father's name was Sika Anoa and his mother's name was Patricia Anoa. He has an elder brother named Matthew Anoa who was also a pro wrestler and played the character of Rosey in a group named 3 minutes Warning. Rosey died due to a failure lever case in 2017 leaving Sika family with only one heir. He was growing up in a family of wrestlers so he was fond of sports and was passionate about being an athlete however did not want to pursue professional wrestling as his career. He wanted to become a football player when he was just a teenager. Regarding his education, Roman attended Pensacola Catholic High School and later got graduated from Escambia High School. He was the key member of their college football and was selected for NFL due to his extraordinary talent and was drafted by Minnesota Vikings when he was young as well.
Career
After leaving NFL in 2008, Roman Reigns started to do amateur wrestling and signed with WWE in 2010. He was then sent to Florida for the development of WWE in FCW. At first, he named himself Roman Leakee but his debut was ended in defeat against Richie Steamboat. Roman then competed against 15 man battle royal which was eventually won by Alex Riley. Finally Roman got his first victory against Fahd Rakma and after that, he started competing against many tag battles. He formed a tag team with Donny Marlow but lost against Big E Langston and Calvin Raines. Roman became the no 1 contender for the FCW title after Dean Ambrose and Seth Rollins but was not able to win the title.
After featuring for almost 2 years on FCW, Roman Reigns debuted on WWE in 2012 as a member of Shield with FCW members Deam Ambrose and Seth Rollins. They first appeared on the episode to beat Ryback against the championship match with CM Punk. Roman Reigns along with Shield became an instant fan favorite and dominated the WWE for about a year. Roman Reigns' first WWE title was tag team title with Seth Rollins whereas Deam Ambrose won Intercontinental Championship at the same time. Within 5 years' time, Roman Reigns was multiple world heavyweight champion, Intercontinental champion, and US Champion as well. His biggest rivalry was against Seth Rollins, Brock Lesnar, and Braun Strowman before he faced Undertaker in Wrestlemania. Reigns became the only second wrestler after Brock Lesnar to defeat Undertaker in Wrestlemania.
Despite the promising start WWE fans quickly started to become frustrated with Roman Reigns due to WWE over pushing him and giving him more title chances than other talented wrestlers such as Daniel Bryan, Cesaro, Mustafa Ali. Despite playing a good character in the ring people started booing him all around the arena and even on Hall of Fame ceremonies however Reigns still had lots of fans all around the world. Roman Reigns was WWE Champion in 2019 but due to reoccurring Leukemia, he had to vacate the title and had to leave WWE for treatment. For the first time in many years, many fans gave him a standing ovation and greeted him goodbye. Roman Reigns was due to return to WWE but due to COVID 19 pandemic, he refused to return for the benefit of his health and his family. He even missed Wrestlemania of 2020 but eventually returned in August 2021 to win the WWE title in Summerslam as the gimmick of Tribal Chief with Paul Heyman. He had a rivalry with both of his USO brothers Jimmy and Jay USO before they eventually joined Roman Reigns to form the group named Bloodline. Roman has been WWE champion for over 400 days recently beating Brock Lesnar In Crown Jewel in October 2021.
Marital Status
Roman Reigns is currently married to Galina Joelle Becker who was his girlfriend from his younger days. However, the couple tied the knot in 2014 but their first daughter Joelle Anoa'i was already born in 2008 and was a flower girl at their parent's wedding. Roman also has two young twin boys born recently but their name has not been revealed.
Net Worth
Roman Reigns has become one of the greatest superstars in the franchise company WWE as a pro wrestler and is the current WWE Universal Champion. He is among the highest-paid WWE superstars in the modern-day and has plenty of brands and endorsements. Reigns heel persona of Tribal Chief has been the best for a long period of time and many people believe the segment is single-handedly saving WWE from being a flop and low ratings. Currently Roman Reigns has a net worth of approximately $13 million as of 2021.
Interesting Facts
Roman Reigns was not first selected to become a member of WWE group Shield.
He had to quit WWE for some time due to Leukemia and was convinced his career was over.
Roman Reigns has one daughter and two twin sons.
Recently he has been invovled in verbal dispute with another wrestling star CM Punk.