Ole Gunnar Soljskaer Bio 2021: Age, Career, Titles, Net Worth
Introduction
Ole Gunnar Soljskaer (born February 26, 1973) is a popular ex-striker for Manchester United and also ex-manager of Manchester United. Soljskaer was sacked by Manchester United on 21 November 2021 after their horrendous 4-1 defeat to Watford on Saturday. Manchester United has been going through a dismal form by only getting 4 points out of potential 21 that included defeat to Leicester, 5-0 drubbing of Liverpool in Old Trafford, and 2-0 demolition of Manchester city within 4 games period. Ole Gunnar Soljkaer helped Manchester United retain back-to-back champions league spot finishing 2nd last season.
When he was a player Soljkaer stayed most of his career on Manchester United and was a very promising substitute striker. He was the effective player off the bench that used to make an instant impact. Ole was dubbed baby face assassin as he was always smiling and laughing despite not getting consistent minutes on the pitch. However, he played a massive part in writing his name on the history of Manchester United after his winning goal in The final of the champions league at Camp Nou. Ole Gunnar Soljkaer does not have any social media to date.
Biography
Ole Gunnar Soljskaer was born at Kristiansund, More og Romsdal, Norway. His fathers name was Ovind Soljskaer and mothers name was Brita Soljskaer. Ole's dad was a massive football fan so he wanted his son to be a professional footballer. Soljskaer joined the club named Clausnengen when he was seven years old. Growing up Ole Gunnar started watching the premier league and became a fan of Liverpool. Soljskaer also wanted to be a wrestler like his father but quickly regretted his decision as he was a lanky boy so he would get tossed around too much and he got injured. During his teenage days, he used to provide service in the national army which is mandatory for Norway People.
Career
Ole Gunnar Soljkaer started his career when he was just 17 years old. His first club was the Clausenengen which he joined when he was just 7 years old. Soljskaer contributed to CFK's promotion to the second division scoring 31 goals in 1994 which proved to be Ole's last season before his transfer to Norweigian champion Molde. Ole's Molde career began in style scoring 11 goals in just 4 games including 2 hattricks and 2 braces as well. Soljskaer was in the form in his life as he single-handedly qualified Molde to UEFA Cup by scoring in both legs against Dinamo 93-Minsk. Molde was drawn to PSG however they were outclassed and lost the tie 4-1 in aggregate with Soljskaer scoring the only goal for Molde.
Soljskaer's dream move to the premier league was complete in 1996 however it was not his favorite club Liverpool instead it was their arch-rivals Manchester United. Manchester United was favorites to sign legendary Alan Shearer however he moved to Newcastle which was the reason the transfer took place initially. Many premier league veterans believed he was just the backup for Andy Cole and Eric Cantona however the talent of Soljskaer started to show immediately as he started challenging to be the starting striker. His first debut came against Blackburn Rovers as a substitute but immediately scored within 6 minutes to announce his arrival. He then continued to score for Manchester United as he scored on his first start and his European debut as well. Soljskaer helped Manchester United win the Premier League scoring 18 goals in his first season. His deadly finishing and innocent face gave him the nickname Baby Face Assassin.
Soljskaer continued to impress everyone all around the world however he was still struggling to find minutes since Manchester United bought another striker in Teddy Sheringham. The duo formed quite a remarkable partnership as Manchester United won both FA Cup and Premier league however the best was yet to come. Against Bayern Munich, in Camp Nou, Manchester United was trailing by a goal to nil. Sheringham equalized and in the 89th minute Ole Gunnar Soljskaer toe-poked Sheringham lay off to win Manchester United Champions League and first-ever treble for Manchester United and any English club in history. Solsjkaer retired from professional football in 2007 after undergoing minor surgery and failure to getting recovered. He scored a total of 126 goals in over 300 matches for Manchester United
As Manager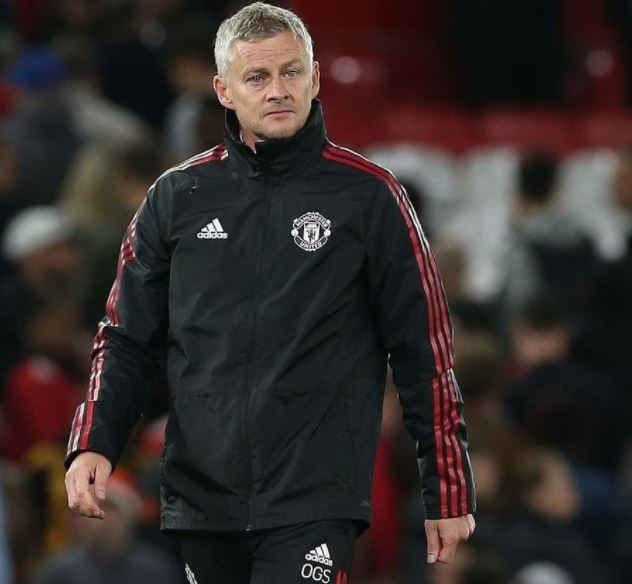 Ole Gunnar Soljskaer returned to Manchester United in December 2018 after the club sacked Jose Mourinho. Initially, he joined as the caretaker manager however the run of 15 undefeated games prompted fans and clubs hierarchy to give him a 3-year contract. During his management, Manchester United failed to win any trophies however they finished third and second consecutively. Ole Gunnar Soljskaer lost in 2 semi-finals and also lost UEFA Europa League which was a turning point for Manchester United faithful fans asking for his dismissal but instead, the club gave him another 3-year contract. Ole Gunnar Soljskaer was sacked on November 20, 2021, after a 4-1 loss to Watford which saw Manchester United lingering in 6th position.
Wife and Children
Ole Gunnar Soljskaer is a married man and his wife's name is Silje. The couple also has three children named Karna, Noah, and Elijah. His eldest son Noah liked Wayne instead of Ole himself which Ole used to laugh at during interviews.
Net Worth
Ole Gunnar Soljskaer is a popular footballer and manager mostly famous for his stint as a player and manager for Manchester United. He has earned millions of dollars in income, properties, and assets from his career as a professional footballer and in a big club like Manchester United. Currently, he has a net worth of approximately $50 million as of 2021.
Interesting Facts
Ole Gunnar Solskjaer refused Tottenham transfer despite club agreeing a fee.
Solsjkaer was nicknamed Baby Faced Assassin.
Ole has three childern and elder was is a footballer.
He scored over 100 goals for Manchester United.