Chris Froome Bio 2021: Age, Career, Net Worth
Introduction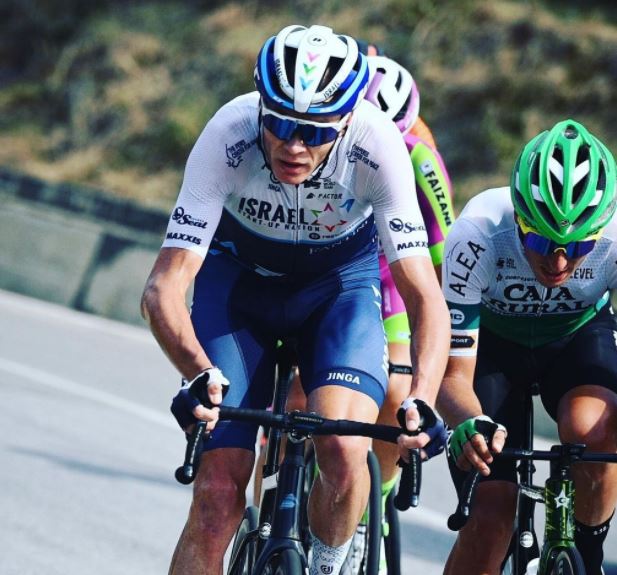 Chris Froome (born May 20, 1985) is a popular road cyclist from Britain who has won several Tour De France races and several other cycle races as well. He has also won two Bronze medals at the Olympics. Not only that Froome has won several other races including the prestigious Velo'dor three times. Froome has also participated in many other popular races such as Criterium International, Tour de Romandie and has won most of the competition. He was in the number 1 position for several weeks however his current ranking is no 40 in the world. Froome is also one of the most followed cyclists in the world and has over 1 million followers on Instagram and another 2 million on Twitter as well.
Biography
Chris Froome was born in Nairobi, Kenya. His mother's name was Jane and his father's name was Clive. When he was young he started to make money by selling fruits, Avocados, and scrap bike parts. Despite living in Kenya his father always used to cook Sunday Roast and brunch to maintain English tradition in foreign countries. Regarding siblings, Chris Froome has two elder brothers named Jeremy, and Jonathan who was a fairly good Rugby player.
Chris Froome attended Banda School in Kenya and then attended St Andrew School when he and his family moved to South Africa. Froome also went to St John College and also then attended to University in Johannesburg.
Career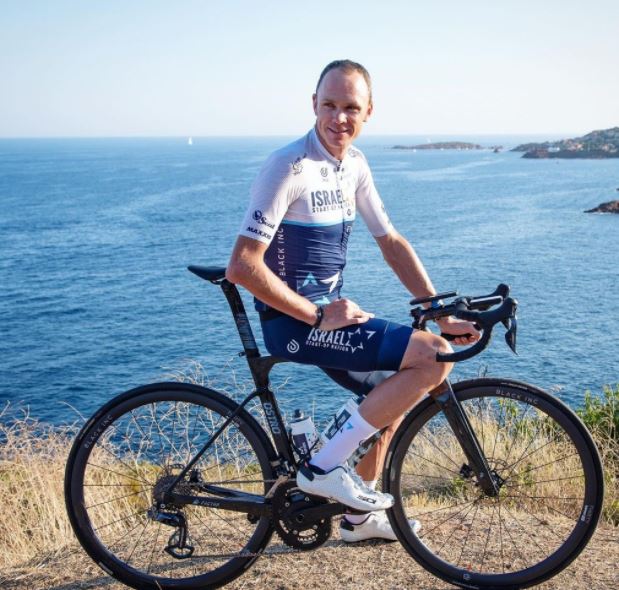 Chris Froome started cycling for professionals when he was just 22 years old. His career began in 2007 with the South African national team. However, he had to quit his university to get the chance for the national team. Froome started training for Under 23 in Union Cycliste Internationale at World Cycling Centre. In 2007, Chris Froome rode the first stage he won stage five and participated in WCC as well.
In 2008 Chris signed with UCI Professional Continental Team named Barloworld and start racing late that year. In his first race, he finished second only a minute after the first person but his professionalism and talent impressed everyone. In 2009 Fromme got his big win in March at Giro Del Capo in the second stage. He had a promising start to 2010 however his career was halted due to a serious knee injury. However, in 2011, Froome started to get consistent as he continued to finish within the top 15 finishes in Tour de Romandie and also in Vuelta a Castilla y León. He signed with Team Sky despite suffering from schistosomiasis which is the kind of pancreatic disease.
Chris Froome won the stage first win at Tour de France in 2013 and again defense them in 2014 after winning Tour De Romandie as well in the same season. He again won Tour De France in 2015 as well making him the only top 5 player to win Tour De France three consecutive times.
Wife and Children
Chris Froome met his wife Michelle Cound in 2009 through the mutual friend Daryl Impey. The couple instantly clicked with each other and started dating as well. They started living together and even moved together in 2011 and started living in Monaco, France. Froome and Cound got engaged in 2013 and a year later got married in November 2014.
His first children Kellen was born in 2015 November and his daughter was born in 2018. The family is currently living together happily in France.
Net Worth
Chris Froome is one of the most popular cyclists who has won Tour De France 5 times and Tour De Romandie 5 times as well. He is one of the most followed cyclists in 2021 with over 5 million social media fan followers. Chris Froome has lots of possessions, assets, and incomes which he has earned from his primary career as a cyclist or sportsperson. Froome also has lots of brands, endorsements, and sponsorship which he has earned by selling the merchandise or by advertising. Currently, Chris Froome has a net worth of approximately $13 million as of 2021.
Interesting Facts
Chris Froome started learning cycling when he was just 8 years old.
Froome married his girlfriend Michelle Cound on 2014.
He has two children a boy and a girl.
Froome was suffering from Bilharzia a digestive system disease.
Chris Froome has a net worth of $14 million as of 2021.