Laurie Schaub Biography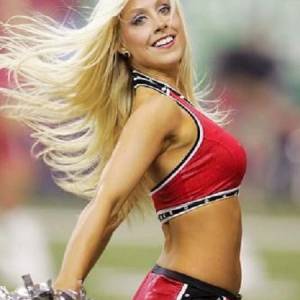 Laurie Schaub is a former Atlanta Falcons Cheerleader who came to the limelight as a girlfriend and subsequently wife of NFL superstar, Matt Schaub. Met at a charity golf tournament, the couple now has a charity of their own, GR8 Hope Foundation. 
Born as Laurie Leigh Flynn, she tied the knot with Matt Schaub on 23rd February 2008 at Peachtree Road United Methodist Church in Atlanta. The couple met at a charity golf tournament hosted by an Atlanta Falcon's player.
In fact, Laurie was a cheerleader for the Falcons, and Matt was a benchwarmer for the same team. At first, she didn't recognize him as he had only started in two games in three seasons.
Later, the duo started dating; the rest is history.
In 2009, the couple welcomed their first child, a son, James Matthew. In 2010, their daughter Monroe Schaub was born, and the following year, twins: Makayla Schaub and Mackenzie Schaub expanded the family to six. 
On 13th September 2018, they announced that the duo is expecting their 5th child. The next month on 24th September, their little one, Macie Leigh, was born.