Kylian Mbappe Age, Son, Girlfriend, Career, Net Worth, and Full Wiki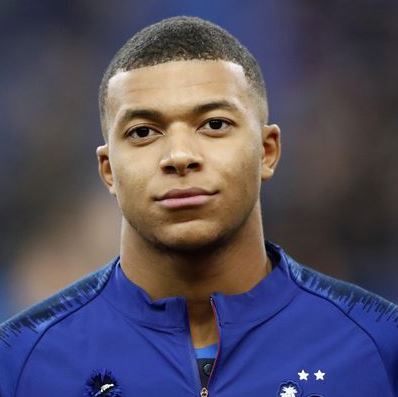 Introduction
Kylian Mbappe (born 20 December 1998) is a professional football player for the French club Paris St-Germain and France National Team. He is widely regarded as the star player and some even have inducted him as the heir to the greatest Football Superstar ever Lionel Messi. It is astonishing to see he is so popular and already better than many players but he is still just 21 years old. Mbappe started his journey from another French club Monaco when he was just 17 years old. He along with Monaco was brilliant in the Champions League and even reach the semifinals as the underdogs.
After the dominating season from Monaco, Kylian was selected as a Young French footballer of the year and Golden Boy Award of the year 2017. After switching to Paris, his growth and talent have not stopped one bit. He has won three French leagues and three French cups while also being the top goal scorer for a couple of seasons. He is equally popular on social media all around the world with over 50 million followers from all around the world.
Biography
Kylian Mbappe was born in Paris but moved to Bondy where he was raised as a child. He was raised by his father Wilfried who is a youth football coach and his mother Fayza Lamari who is a former Handball player and currently a coach. Regarding Siblings, he also has a younger brother named Ethan and a half-brother named Jires Ekoko. During his childhood days, he used to emulate Cristiano Ronaldo. Mbappe moved from clubs to clubs for his under 10 trial and even trialed in prestigious clubs such as Chelsea and Real Madrid before joining the Monaco youth team to develop. Regarding his education, Kylian Mbappe went to catholic school in his hometown of Bondy.
Career
During his childhood days, he used to be coached by his father and he then joined the same club which was coached by his father named AS Bondy. He was then started to coach by another youth coach named Antonio Riccardi. After his early impressive performances, he and his father went to various clubs for his trials. Mbappe went to trial for various big clubs such as Real Madrid, Bayern Munich and Chelsea.
However his parents thought it would better for him to stay in France so he signed for Monaco Youth Team in france.
Monaco
Kylian Mbappe Joined the Monaco youth team in 2015. However, just after a couple of weeks his skill and athleticism impressed everyone. Hence Kylian started to train and participate in the first team matters immediately. After 6 months of joining Monaco, Kylian debuted against Caen at the age of 16 years which made him the youngest player to play for Monaco. In the 2016 season, Mbappe already started to stamp his authority on the team and became one of the first names on the team sheets. He also scored his first hat trick for the club on 14 December 2016. In the blistering debut season as the key player, Mbappe delivered beyond his expectation with 26 goals and guided Monaco to Ligue 1 Trophy in the monumental achievement of discarding French heavyweights Paris St-Germain.
Paris St Germain
Despite winning the Ligue 1 title, Monaco could not keep hold of their team. Many key players were sold such as Bernado Silva to Manchester City, Thomas Lemar to Atletico Madrid, Tiemouye Bakayoko to Chelsea. However, the most blockbuster of them all was Mbappe transfer to arch Rival PSG. Despite the attraction from Real Madrid, Barcelona, and Bayern Munich, Mbappe decided at his young age it is essential to remain in France so he moved to PSG for till then world record 180 million which will eventually shatter by PSG themselves a month later in 230 million deal for Brazilian superstar Neymar. Mbappe scored in his debut against Metz and have already guided French giants to three Ligue 1 title and three French Cups. However, Mbappe's dream is to win the Champions League with the Parisian club.
International Career
Kylian Mbappe's international career started when he has selected for the French under 19 Euro championship in which he impressed and scored 5 times in which France won the tournament. In 2017 he was called up for the senior squad as the view to make him personality for the 2018 world cup. Mbappe started his world cup campaign impressively by assisting in the first game and scoring in the third game against Peru. It made Mbappe the youngest goalscorer in FIFA World Cup Competition. Mbappe scored twice against Argentina in the Round of 16 and got Man of the Match for his incredible performance. Finally, to put on the cherry on the cake, Mbappe scored a brilliant 25-yard goal against Croatia in the final of the FIFA World Cup to win them the competition. Mbappe also received the best young player award for the competition.
Relationship
Kylian Mbappe is in a relationship with Miss France Alisha Aylies since 2017. He also has two children a son named Evan and a daughter named Jade.
Net Worth
Kylian Mbappe is one of the most promising and young superstars playing his professional football in French club Paris St-Germain. He is currently earning over 400,000 per week which resulted in over 20 million per year. Currently, his net worth is estimated to be approximately $25 million as of 2021.
Facts
Kylian Mbappe trialed at Real Madrid and Chelsea when he was just 10 years old.
He joined Monaco in 2015 but got called up for the senior team three weeks later.
Mbappe was selected as Best Young Player of the year in FIFA World Cup 2018.
Kylian Mbappe's net worth is approximately $25 million as of 2021.