Everything About Wrestler Kazuchika Okada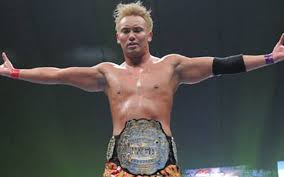 | | |
| --- | --- |
| Born Name | Kazuchika Okada |
| Ring Name | Okato, Dragon George |
| Profession | Wrestler |
| Date Of Birth | 8 November 1986 |
| Birth Place | Anjo, Aichi, Japan |
| Age | 32 Yrs Old |
| Height | 6ft 3inch |
| Weight | 107 Kg |
| Net Worth | $3.1 Million |
| Residence | Japan |
| Eye Color | Black |
| Hair Color | Light Brown |
| Girlfriend | Yoko Mori (ex-girlfriend) (2013-2017) |
| Wife | Suzuko Mimori (m. 2019) |
| Marital Status | Married |
| Zodiac Sign | Scorpio |
Kazuchika Okada is a famous and popular Japanese professional wrestler from Japan. Kazuchika Okada is also the five-time "IWGP Heavyweight Champion in New Japan Pro-Wrestling (NJPW). He has also held the record of holding the title for 720 days. Kazuchika Okada has also made the history of most successful title defences winning for 12 times in his career.
Early Life of Kazuchika Okada. What is his current age? Know the information about his childhood and family life.
Kazuchika Okada was born on 8 November 1987. He was born in Anjo, Aichi, Japan. Kazuchika Okada is currently at the age of 32 years old. Dragon George is also the ring name of Kazuchika Okada but he is well known as Kazuchika Okada in his career. Kazuchika Okada hasn't revealed the information about his family on the internet or wiki-bio sites. Kazuchika Okada was born and raised in Anjo by his family. He was raised in a middle-class family. Kazuchika Okada family name and family members have not been disclosed till today.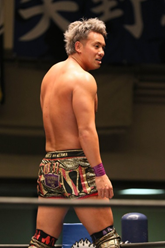 Know about the education life and career life of Kazuchika Okada.
Kazuchika Okada started his education life in Anjo. He started his primary education in Anjo. Later, he moved to his mother's house and completed the rest of his primary school in a special boarding school in Nagasaki Prefecture. Later, he returned to Anjo for his graduation. He was also the winner ina regional 100-meter dash competition.
Kazuchika Okada started his career in Toryumon professional wrestling school. He used to be trained by Ultimo Dragon. On 29 August 2004, he made his first wrestling debut playing the match against Negro Navarro. He wrestled for some years in Toryumon Mexico. Kazuchika Okada also won the title of "2005 Young Dragon Cup" on December 2005. By his impressive match against NJPW wrestlers in a six-man tag team match on 22 July 2007, it was announced that Kazuchika Okada was graduating from Toryumon and he was joining NJPW. He went for further training after signing a contract with NJPW and entered the NJPW Dojo. Kazuchika Okada was also injured for eight months and made a comeback in April 2008 where he billed as a heavyweight instead of a junior heavyweight. Kazuchika Okada wrestled in NJPW from the year 2007 to 2010. 
Later, he signed a contract with the famous wrestling show named "Total Nonstop Action Wrestling" also known as TNA on 16 February 2010. Kazuchika Okada made his TNA debut by wrestling against the famous wrestler "Alex Shelley". Kazuchika Okada was also defeated by the popular wrestler "Jay Lethal" on 9 March 2010. Kazuchika Okada has played a match against many famous and popular wrestler such as Samoa Joe, A.J. Styles, Kid Kash. Kazuchika Okada was also featured on TNA roaster page. His profile was later removed from TNA roaster page on 13 October 2010. Kazuchika Okada later returned to NJPW on 14 December 2010 after resigning from TNA. There was also the rumours that he was signed by the WWE but he confirmed that he hasn't signed any contract with WWE and stills wrestles for NJPW. Kazuchika Okada was once featured on the episode of WWE's 205 Live PROGRAM ON 12 September 2017 but he never wrestled for WWE.
Kazuchika Okada personal life. Is Kazuchika Okada still single or dating or married? Know about his relationship status and height.
Talking about the personal life of the famous Japanese wrestler "Kazuchika Okada", as per some wiki-bio sources he had been in the relationship with Yoko Mori from the year 2013.  Later, Kazuchika Okada and Yoko Mori broke up their relationship in the year 2017. Kazuchika Okada was later married to the famous voice actress named "Suzoku Mimori". Kazuchika Okada and his wife were married in April 2019. Kazuchika Okada and his wife doesn't have any children till date. Kazuchika Okada is 6 feet and 3 inches tall in height. Kazuchika Okada height is 1.90m and 190cm tall.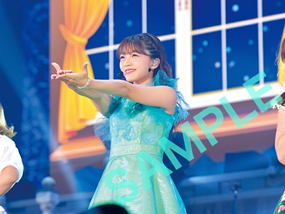 How much is Kazuchika Okada's Net Worth? Know about his salary as well.
As per wiki-bio sources, he has the net worth of $3.1 Million till today. Kazuchika Okada has worked very hard in order to reach that amount of net worth. There have been rumours that he has the annual salary from between $1.7 Million to $2 Million.
Is Kazuchika Okada active on social media sites? Follow him on his Facebook, Twitter and Instagram to know more about his daily life activities.
Kazuchika Okada has not been much active on social media sites such as Facebook, Instagram and Twitter. Though, Kazuchika Okada has a number of fans in his social media sites. He has over 306K followers on Twitter. Kazuchika Okada also has 158K followers on Instagram and 14K followers on Facebook respectively. To know about his daily life, follow him on his social networking sites,
Where and when was Kazuchika Okada born?
8 November 1986, in Anjo, Aichi, Japan
What nationality does Kazuchika Okada belong to?
Japanese
What is Kazuchika Okada 's ethnicity?
Asian
What is  Kazuchika Okada 's eye colour?
Blue
Which colour of hair does  Kazuchika Okada have?
Blonde
How tall is  Kazuchika Okada?
6ft 3inch
How old is  Kazuchika Okada?
32 Yrs Old