Know About Retired Basketball Player Jim Jackson
Biodata
Real name: James Arthur Jackson 
Nickname: Jim Jackson
Date of birth: October 14, 1970
Age: 49 years old
Birthplace: Toledo, Ohio, USA
Nationality: American
Zodiac sign: Libra
Height: 6'6" (1.98m)
Weight:  100kg (220lbs)
Eye colour: Blackish brown
Position in team: shooting guard
Profession: Basketball analyst
Jim Jackson is a retired basketball player who played more than14 NBA seasons. He started his career at the age of twenty-two (22). While playing games he used to wear sweatband on his arm numbered 419. That was his telephone area code which served. He had won UPI college Player of the year, 2* big ten players of the year and many more. The most interesting part is his own son has also pursued his career as a basketball player.
When and where was Jim Jackson born? What is his current age? Know about his family life and early life.
James Arthur Jackson aka Jim Jackson was born in 1970, October 14 in Toledo, Ohio, USA. His age is 49 years old for now. Jackson completed his high school at Macomber high school. It is in Toledo. About his early life, there is not much information available on social media.
Jim Jackson journey towards the success of his career life. Know about his education life and career life.
He started his career in high school time. In his high school time he used to play basketball that's why he joined his high school team where he competes in 1989 Division I State championship level. Likewise, in 1992 he won the title of UPI player of the year in UPI college basketball. Before that in 1991 he was honoured by First All American honours. At this time he was a member of Ohio state buckeyes team and retired on Feb 2001 signing off his 22 number jerseys.
After a long struggle, Jim's career was taking off. He was drafted by the Dallas Mavericks with pick four. He appeared in 28 games in his initial season in the league. In this league, he played with Jamal Mashburn and Jason Kidd in the following season. They got named as Three Js also. He got his ankle hurt during the season of 1994-95 scoring 25.7 points and 5.1 rebounds. But he came back and scored 19.6 points in 1995-96. He was traded to the New Jersey Nets by his team member or professors exchange of former basketball players. After that, he played 31 games with the Nets in the 1996-97 seasons. And again he was traded for players to Philadelphia 76ers.
Here at Philadelphia 76ers, he played 48 games from 1997-98 seasons. His average points were 13.7 and 4.7 were his rebounds. But Jim was unhappy and insisted on being traded to the Golden State Warriors in the middle of the 1998 season. Now he saw his career is finally upgrading tracks. So his position was increased and he started playing as a shooting guard. His average score was 18.9, the rebound was 5.6. But later on, he signed his contract with Portland Trail Blazers. Talking about his journey in Portland Trail Blazer it was for a certain time from 1998-99. Because he had got various injuries, this team could not handle Jim and many other members. So they traded Jackson and Isaiah rider for Steve Smith and Ed Gray. They were traded to Atlanta Hawks. In this team, Jackson journey starts from 1999-2000. He played 79 games. And again he was traded for Brevin knight to Cleveland Cavaliers.
But he felt he is coming back home when he went to Cleveland Cavaliers. So he was happy to be part of season 2000-2001. He played 39 games with other 25 players. His average point was 10.3 points and 3.7 rebounds. From this team, Jim didn't get an offer of re-signing so he didn't have any team forwards. Although he didn't have any team so on December 2001 he signed with Miami Heat. He was as injuries warranted and as expected he didn't get re-sign by any of Miami Heat. And in 2002 again Jackson was signed by Sacramento Kings. He played 63 games off the bench and scored averaged 7.7 points and 4.1 rebounds in 20.8 mins per games. Because of these games, he received an offer from Houston Rockets/New Orleans Hornets for two years.
He played 80 games and gained 12.9 points and 6.1 rebounds in 39 minutes per game. He played these games in 2003-04 and he was back in 2004-05 with 13.3 points and 4.8 rebounds in 41.3 minutes per game. Just before, he again faced trade to Phoenix Suns. Jackson started his career here from 2004-05 where he averaged 8.8 points and 3.9 rebounds in-game. He got chance to play as shooting Guard in Phoenix Suns scoring 3.7 points and 2.4 rebounds per 15.6 minutes in 27 games. After that, he was immediately waived and claimed by the Los Angeles Lakers. Like Los Angeles, Lakers was his last team before retirement. Jim sign-off in 2005-2006 with this team. He played only 13 games and was the last player to wear #24 numbered jerseys before Kobe wore. Jim has played in different stats in his career life.
Jim Jackson's Body Measurement. Height, Weight, Wiki, Bio, And Many More.
Jim is a tall and dark man who has a slim body without any fat. He is too active in the sport so his body never determines his age. Although his age is 49, he didn't seem to be that much. The secret is his diet and sport. Talking about his height, Jim is six feet 6 inches tall (6'6") or we can also say 1.98m long. And he weight's 100 kg that is 220 pound approximately.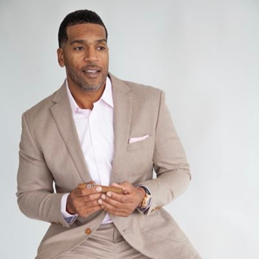 Jim Jackson's personal life. Is Jim Jackson still single or dating or married? Know about his relationship status and love affairs.
Talking about his family and wife, Jim is married on 6 July 2002 to Shawnee Simms. At that time she was a former advisor of star-like Mike Tyson. They did their wedding ceremony at the Wieuca Road Baptist Church in Buckhead, Georgia.  But for some reasons he terminated Shawnee management relationship in 2003. From their marriage, they have a son named Zavier Jackson who was born in June 2018.
Before Shawnee, it is said that Jim had an affair with Nicole Murphy who is the ex-wife of Eddie Murphy. And in high school time, he had a relationship with his college sweetheart Tamera Winston. They had a son name Traevon Jackson who is now NBA basketball player. They separated while Tamera was pregnant with their son. Although Jim didn't know about Traevon until he was seven years old as per some wiki-bio pages.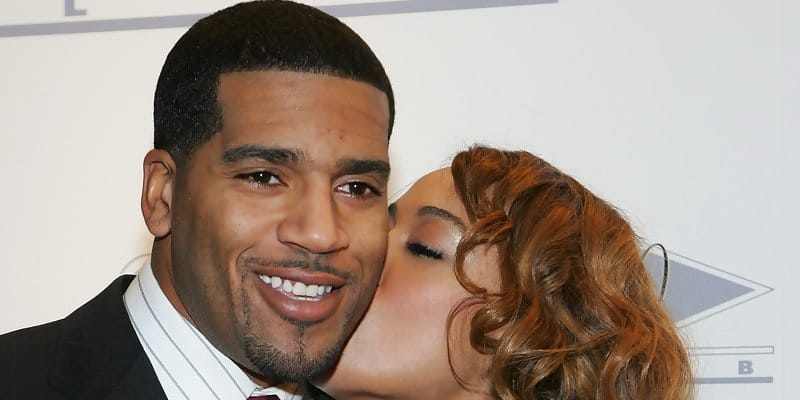 Know about the net worth and salary of Jim Jackson. How much does he earn in a year?
Jim Jackson earned his all income or net worth from basketball career. From these years he earned around $15 millions of net worth. He earned his salary from different team. He gained income of $11,800,000 from Dallas Mavericks and $2,021,704 from New Jersey Nets in 1992-1997. Similarly, he got his salary amount of $4, 600, 00(Philadelphia 76ers), $1990433 (Golden State Warriors), $1,750,000 (Portland Trail Blazers) respectively from 1997-1999. Likewise, he earned $4, 255, 00 from Atlanta Hawks, $1,575,594 from Cleveland Cavaliers, $789,170 from Miami Heat. Not only that, he earned $791,341 from Sacramento Kings, $4,620,000f from Phoenix Suns and $389,203 from Los Angeles Lakers.
Is Jim Jackson active on social media sites? Follow him on his Facebook, Twitter and Instagram to know more about his daily life activities.
Jim Jackson is active on social media sites such as Instagram and Twitter. He has almost about 124.2K followers on Instagram and 16.9k followers on Twitter. Jim Jackson is not active on Facebook.
To know about his daily life, follow him on his social networking sites,