Lewis Hamilton Bio 2021: Age, Career, Titles, Net Worth
Introduction
Lewis Hamilton (born 7, January 1985) is a popular Formula1 racer who became famous for winning multiple tournaments and championships with Mclaren and Mercedes. Hamilton became the first F1 racer to win 5 world championships beating Ferraris Sebastian Vettel. He has also become a legendary figure in the F1 racing industry after winning his 100th tournament. Hamilton was the youngest to become no 1 in the junior Karting tournament. He also has the world record of most poles, most wins, and most pole positions as well. Lewis Hamilton is also one of the most followed athletes or F1 racers in the world with over 23 million followers only on Instagram.
Biography
Lewis Hamilton was born in Hertfordshire, England. His father's name is Anthony Hamilton and his mother's name is Carmen Hamilton. When he was just a couple of years old, his parents got separated so Lewis lived with his mother. After living with his mother for some years, Lewis decided to live with his father where he learned Karting and started pursuing a career as a racer. He also had a half-brother named Nicholas who was a professional racer and played a large part in the life of Lewis to become once no 1 F1 racer in the world.
Regarding education, Lewis Hamilton joined John Henry Newman were learned to play football and started to play for his high school as well. Hamilton was also fond of cars and races but never really thought he would pursue his career as a racer despite being a Karting champion when he was just 10 years.
Career
Before joining Formula 1, Lewis Hamilton started Karting in 1993 as the first means of racing. Only a couple of months later, Hamilton started winning Cadet Class Championships and many races as well. At just the tender age of 10, he shocked his family and his coach by winning British Cadet Karting Championship and establishing a record of becoming the youngest champion to date. His skills and talent were started to get wind and all of sudden he was offered training and support by McLaren and the Mercedes-Benz Young Driver Support Programme. Hamilton was still winning his races and championship and within he was just 12 years old he was already junior European and World Champion.
After winning everything in Karting, Lewis decided to change track to car racing and at first, was attracted to NASCAR racing but eventually decided to take his path towards Formula 1. Lewis immediately started to impress everyone around the world by winning 10 of the 15 matches in the British Formula Renault race series championship. Many F1 veterans were looking for Lewis as a new prodigy or promising youngster and next year he started to compete in Formula Three Euroseries Championship. Hamilton did not win the tournament straight away but won two years in a row in 2005 and 06 after he debuted in 2004. He again joined GP2 aka Grand Prix 2 series and won the race in his first season making him eligible to participate in Formula 1.
Hamilton finally joined the F1 team in 2007 the team being Mclaren. He impressed his first rookie race coming only second to Kimi Räikkönen of Finland. However, he won his four races in the first season which tied the record for most games by a rookie in his debut season. There was another promising racer in Mclaren named Fernando Alonso who started tension with Lewis which resulted in several incidents. Mclaren chose to stay with Lewis Hamilton by terminating Fernando Alonso's contract. Lewis signed a record deal to stay with Mclaren till 2012. Hamilton decided to sign with Mercedes from the 2013 season.
During the 2013 season, Hamilton was given a surprise after Mercedes bought his childhood Karting friend Nico Rosberg. Hamilton was only signing light for Mercedes who has not won a major title for some amount of time. He delivered them their first Grand Prix of 2013 after winning the Hungarian Grand Prix. In 2014, Hamilton was even more successful and dominant after winning 13 races which were also career-high for Mercedes drivers after winning most races in a calendar year. This was due to rules on the F1 race for use of Turbo Hybrid Engine which came out as good news for Mercedes.
During the 2018 season, Hamilton has already won four world titles and was competing with Sebastian Vettel who has also won four world championships and was racing to become the first racer to win five world championships so much so that the rivalry was titled "Fight For Five". Despite Vettel and Ferrari having the initial part of the year, Hamilton turned the tide compensated by large mechanical error for Vettel. Hamilton clinched the fifth world title in Mexico and made a record for the most point in a calendar year. In 2021 he signed the contract extension with Mercedes to stay till 2023 and also won his 100 wins in competition by winning the Russian Grand Prix.
Relationship
Lewis Hamiton came into the news after his first link-up with talented singer and actress Nicole Scherzinger. They dated frequently but later had off a relationship breaking up and patching up again. Hamilton and Nicole finally broke up altogether in 2015 due to not being able to give each other time as a result of a busy schedule. Recently he has been seeing dating and hanging out with Only Fans model Janet Guzman. Hamilton does not have any children to date.
Net Worth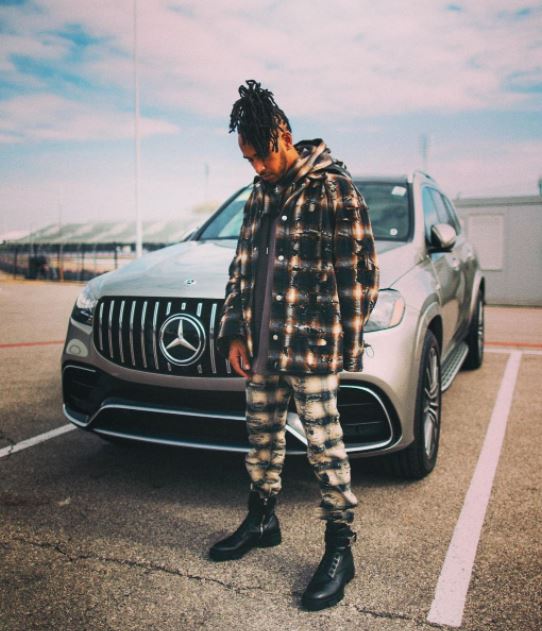 Lewis Hamilton is a popular and legendary F1 Racer with over 7 world titles and most points in F1 racing history. He is still regarded as the legend of the race and has won the Russian Grand Prix recently. According to many sources he earns over 46 million in base salary and over 4 million on bonuses as well. Hamilton also has several brand deals and sponsorships as well. Currently, Lewis Hamilton has a net worth of approximately $310 million Euros.
Interesting Facts
Lewis Hmilton became the youngest player to become Karting champion.
He dated famous musician Nicole Scherzinger.
Hamilton came under lot of ciriticism for his opinion agianst LGBT culture and Black lives Matter.
Hamilton came under lot of criticism for his interaction with former Mclaren man Fernando Alonso.
Lewis Hamilton has a net worth of approximately $310 million euros.